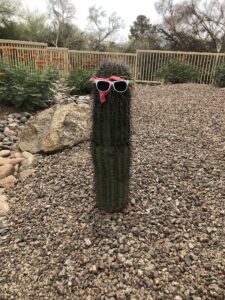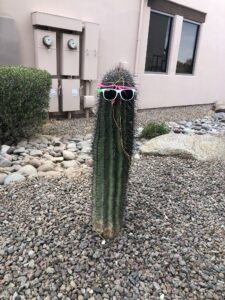 (Meet Ruby and Tene! Our newest Saguaro Cacti at our office.)
Happy July! At Northwest Children's Dentistry, we are hopeful that we will get some great rain this month for monsoon season.
As we get into July, we are also looking forward to various summer activities. Not only is summer a great time to go swimming, take a vacation, spend time with family, and lounge around the house, it's also a great time to read! Many of us remember participating in summer reading programs.
While summer is a great time to relax, don't forget to keep up with your oral hygiene routines! Not only does it impact your oral health, but it helps keep your smile looking its best. Be sure to brush twice a day in addition to flossing.
Living in Tucson, hydration is important all year around, but especially in the summer months. Remember to stay hydrated with non-sugary drinks such as water. There are also lot of great options for non-sugary flavored beverages like seltzer water or fresh water with a few small slices of fruit.
For our patient's that haven't visited our office in a while, we are still requiring masks for all adults and children two years and older. If you haven't scheduled a visit because your worried about the risk of Covid-19, our office continues to follow strict cleaning procedures, in addition to wearing masks and having a HEPA-13 air filtration system. Give us a call to book your next appointment!
From all of us at Northwest Children's Dentistry, we hope you have a safe and fun-filled summer!