We recognize that all of our patients are unique and deserve to receive dental care that reflects their individual needs. Our experienced and talented dental team is committed to working with you and your family to create a comfortable, stress-free, and rewarding dental experience every time you visit our practice.
We are pleased to welcome you and your family, and we look forward to working with you.
---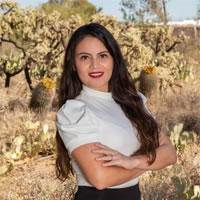 Claudeth
Office Manager, Billing Specialist
Claudeth began as an extern with Northwest Children's Dentistry in 2013. She has a quiet demeanor and puts children and parents at ease with her soft-spoken voice. Although Claudeth started as a sterilization tech, her hard work and determination to always better herself has led her to be dual-trained in both assisting and front office management. "I really enjoy working here with this wonderful staff that has taught me so much."
In her free time, Claudeth participates in intramural sports and spends time with her husband and family.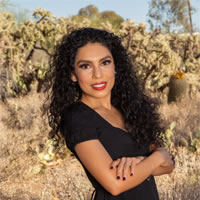 Fabi
Lead Pediatric Dental Assistant
Fabi has been with Northwest Children's Dentistry since it opened in 2008. She is a valuable and knowledgeable member of the team. Fabi has a tremendous amount of patience and is skilled at working with children and parents. She has trained many of our current staff and is definitely loved by everyone. "It doesn't feel like work when I'm spending time with children since I enjoy it so much."
In her free time, she loves to work out and spend quality time with her husband, children, and family.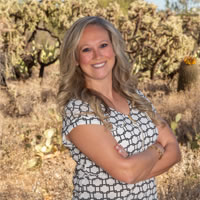 Michelle
Pediatric Dental Assistant
Michelle began her career with us at Northwest Children's Dentistry in 2016. She came to us with years of experience as a dental assistant. Michelle has a knack for making everything look easy and fun. Children and parents are put at ease with her big smile and laid-back demeanor. Michelle also is our resident "handy-person." She is the one using the power drill when things need to be hung up or repaired!
In her free time, Michelle loves spending time with her wonderful husband Garrett and her three beautiful children Tristan, Kadence, and Makayla. She and her family raise *A LOT of farm animals.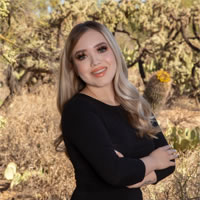 Desmarie
Pediatric Dental Assistant, Front Office Receptionist
Desmarie started as an extern with Northwest Children's Dentistry in 2020. We were immediately impressed with her when she came to work with us. Desmarie is a team player and has the perfect personality to work with children. While she has developed her skills quickly as an assistant, her skills with children come naturally. "I love working with children and teaching them the importance of good oral hygiene."
In her free time, she enjoys spending time with her family.
Jonas
Pediatric Dental Assistant
Jonas started as an extern with Northwest Children's Dentistry in 2021. While he is new to the practice, he and his family are well-known to many in the office and we are thrilled to have him as a team member. He brings a fresh outlook as an assistant and is quickly becoming skilled working with children and their families. Jonas plans to continue his career in dentistry and has accepted a position in the dental hygiene program. "I always enjoyed my experience as a patient and want to be able to deliver the same kind of care for others."
In his free time, he enjoys baking, cooking, watching movies, building computers, working on cars, and trying new foods.
​