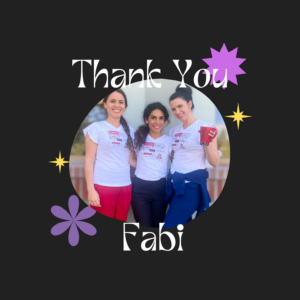 We wanted to give a special shoutout to our Lead Pediatric Dental Assistant, Fabi!
Fabi has been with us since we opened the practice in the Fall of 2008, and everyone adores working with her. She is always kind, hard-working, and sets a positive example. She treats her patients like family and takes the time to listen to their needs.
Fabi loves spending time with her family. She and her husband, Danny, have 2 beautiful boys. Her oldest loves baseball and travels around the state to tournaments. And of course, her younger son looks up to his older brother and wants to be just like him. She loves spending time with her parents and siblings and their families whenever she can.
Thank you, Fabi!